HK$180
鋼琴piano,電子,樂理教授~老師上門或學生到老師家教,其他導師 小提琴,中提琴,大提琴,低音大提琴, 木結他,電結他,豎琴 單簧管,豎笛,雙簧管,圓號,法國號saxophone 長笛,短笛,小號,長號, 大鼓,小鼓,爵士鼓,木片琴 樂器伴奏,婚禮演出
教授範圍及服務: Teaching and service items: ❶ 初級至八級及演奏級鋼琴教授 Elementary level to grade 8 ❷ 演奏級 diploma level 聖三一 音樂學院 Trinity S. PC, ATCL, LTCL 英國皇家音樂學院 Royal S. Dip.ABRSM, LRSM ❸ 司琴及流行曲教授 Church accompaniment and Pop song keyboard harmony teaching ❹五、八級樂理 Grade 5 and 8 musical theory ❺視唱訓練 Aural training ❻各種樂器伴奏和歌唱伴奏 ❼ 婚禮、派對及大型宴會現場演出 Wedding, party, chamber music (instrument ensemble), live show performance 電話:95433219陳小姐/黃先生 Tel:95433219 Miss Bianca Chan/Mr Raymond Wong
Meet-up
中大音樂系畢業主修鋼琴演奏及鋼琴教育 Chinese University For The Professional Advanced diploma Major piano performance and minor at pedagogy √ 因應學生情況,制定教學建議 √ 不單止是教琴,主要著重提升學生對音樂的興趣 Solid experience on teaching piano and Musical theory . Have passion on arousing students' interest in music and setting suitable plans and goals for them depends on their ability and advantage. Listed by hkman1st
Not Responsive
Verified
Check seller profile
Reviews for hkman1st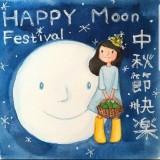 Great seller to deal with!